Chiropractic Visit
At your initial Chiropractic visit, you will  meet with Dr. Hondorp for an initial consultation. This is a time to 'interview' each other to see if what we have to offer is a good fit for what you are looking for.
Following this consultation and with your consent, Dr. Hondorp will perform a through chiropractic examination which includes, postural, neurological and Network Spinal Analysis evaluations and one Network Entrainment (gentle spinal adjustment).
Once this is completed, you and Dr. Hondorp will meet again for your follow-up visit.  At this time she will let you know if according to her findings, you are a good candidate for care.  She will explain the approach she uses and how this may help you.  If you agree on care, she will offer you a personalized Care Plan and answer any questions you may have including:
Can you help me?
How often do I need to come?
How long will it take?
What are the costs?
What else can I do to support my healing?
At this point you are ready to begin making the change you've been waiting for.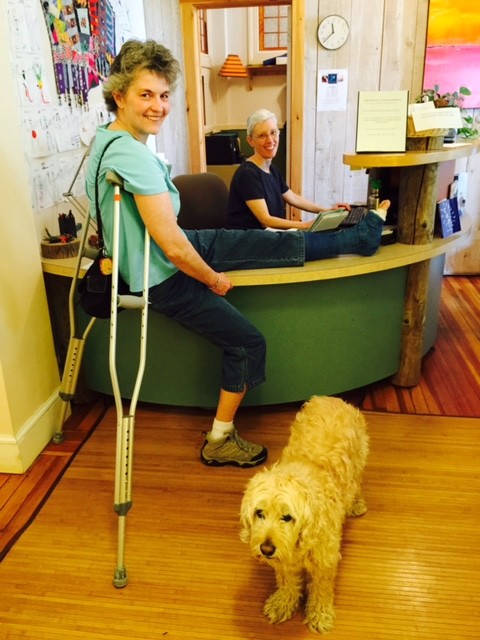 Somatic Experiencing Visit
At your initial Somatic Experiencing Visit you will bring in the Somatic Experiencing Intake Form and the Somatic Experiencing Consent Form (both downloadable and printable under 'Online Forms'.
You will meet with Dr. Catherine who will orient you to the office and the Somatic Experiencing room.  She will review what you have written and answer any questions you might have.  During this first meeting, it is a time to interview each-other to see if your goals for care can be met and if working together is a good 'match'.  Following this first meeting an agreement is made regarding a plan of care including frequency, number of visits and cost.  Establishing a working container is important in resolving trauma and not just touching the surface.
Integrated Individual Sessions
Integrated Individual Sessions with Dr. Catherine are offered to those who would like to take their healing to a new level.