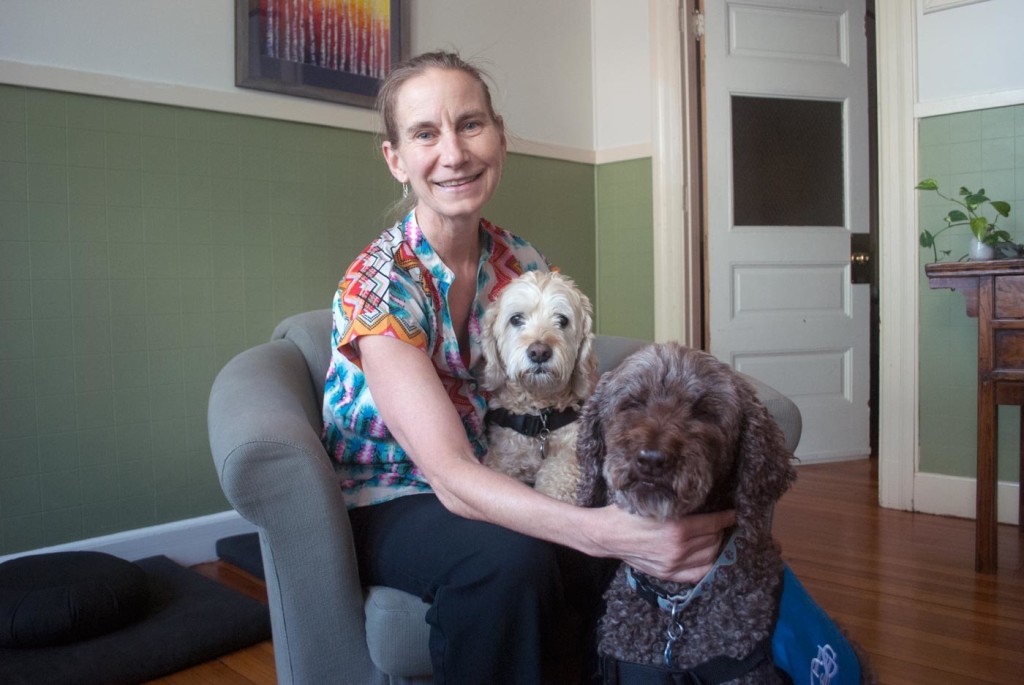 Dr. Catherine Hondorp trained in traditional chiropractic before finding the profound life-changing work of Dr. Donald Epstein. Dr. Hondorp practices this gentle form of chiropractic which assists the nervous system in self-regulating and functioning more effectively. She has achieved the highest level of training in this work and the distinction of being invited to entrain at Transformational Gates. Currently she is in a year long Master-E training with Dr. Epstein which takes his Quantum energetic work to a new level of expertise.
Dr. Hondorp is also a Somatic Experiencing Practitioner (SEP) implementing a bio-neurologic approach to trauma resolution, based on the work of Peter Levine, Phd. She is a teaching assistant with professional trainings in the USA and Canada. Catherine Anraku Hondorp, Sensei is a Zen Teacher in the White Plum Lineage and co-founder of Two Streams Zen.
Catherine's fascination with the body began with her love of dance and its ability to give voice to spirit and communicate the unexplainable. She followed her passion for movement with a professional career that spanned 20 years as a Modern Dancer and Choreographer in New York City where she earned a Masters Degree in Dance from NYU's Tisch School of the Arts.
Dr. Hondorp received her Chiropractic degree from Logan College of Chiropractic and opened her first solo practice, The Chiropractic Healing Center of Southern Maine in Saco, Maine in 1998. In 2000, she relocated to Massachusetts and opened The Life Center for Network Chiropractic, on Main Street in the center of Northampton.