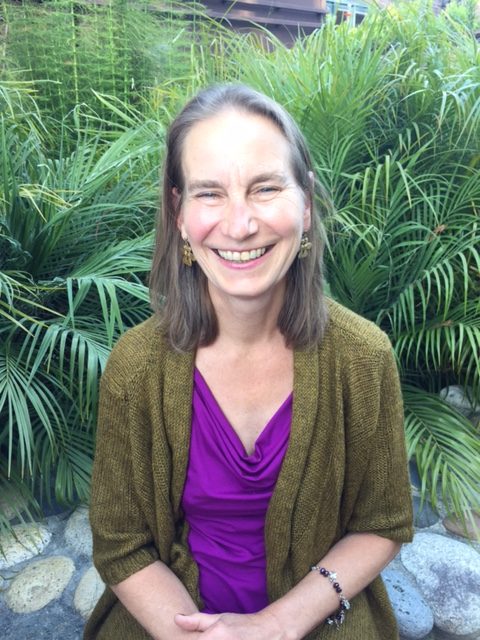 Catherine's fascination with the body began as a young child with her love of creative dance expression and the freedom she experienced on stage.   She enjoyed the challenges and magic of this art form through a 20 year professional career as a Modern Dancer and Choreographer in New York City, earning a Master's Degree in Dance from NYU's Tisch School of the Arts.
When it became clear that performance alone would not cover the bills and teaching did not fulfill her passion, she sought a career change and applied to chiropractic college.  While attending Logan College of Chiropractic, Catherine  did advanced studies in Chiropractic Neurology and the chiropractic methods of Sacro-Occipital Technique and Applied Kinesiology before discovering the profound life-changing work of Network Spinal Analysis.
Dr. Hondorp specializes in this dynamic form of healing which assists the nervous system in self-regulating and evolving higher level strategies for living.  She has completed all levels of training including a year long Master-E training with the founder Dr. Donald Epstein, which takes his Quantum energetic methods to a new range of effectiveness.  Catherine has been on staff with Dr. Epstein's Transformational programs since 2012.
Dr. Hondorp is also a Somatic Experiencing Practitioner (SEP).  She brings her knowledge of physiology to this bio-neurologic approach to resolving trauma and assists with professional trainings in the USA, Canada and Ireland.
Catherine Anraku Hondorp, Sensei is a Zen Teacher in the White Plum Lineage and a co-founder of Two Streams Zen, a multi-cultural dharma movement transforming people and communities through fearless intimacy and living compassion.
Dr. Hondorp received her Chiropractic degree from Logan College of Chiropractic in 1995.  Following a fabulous year practicing at The Chiropractic Family Wellness Center with Dr. Meg Pickering and Dr. Carol Coyle, Dr. Hondorp opened her first solo practice, The Chiropractic Healing Center of Southern Maine in Saco, Maine in 1997. In 2000, she relocated to Massachusetts and founded The Life Center for Network Chiropractic, on Main Street in the center of Northampton where she practiced for 17 years.  In the spring of 2017, she opened her home-studio in the beautiful forest setting of Two Streams Zen Farm in the rural town of Westhampton, Massachusetts.